We Have Been Your Source for Stunning Graphics in Farmington Hills, MI Since 1989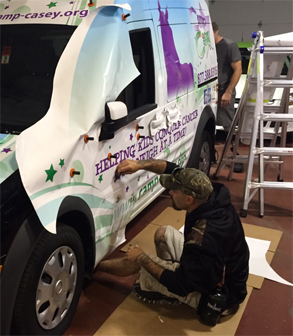 A strong visual presence is the easiest way for small businesses to make a great first impression.
Perfect Impressions has been offering clients from small businesses to large companies honesty, reliability, and quality since 1989. Since we've worked with companies in different industries we've grown to understand the unique needs and challenges that come with various industries, we bring that expertise and experience to the table for each new project. As a family-owned company, we can put extra time and care into training our staff. Our staff is friendly and knowledgeable and will guide you through the process from initial ideas to completed design all the way through to the final product so you can spend your valuable time managing your business.
When We Say Full-Service, We Mean Less Hassle for our Customers.
At Perfect Impressions, we believe in a full-service solution for your graphics needs. We understand that your time is limited and that taking on a new project can be daunting, so we manage the process from start to finish so save you time and frustration. Our graphic design team works with you to develop your design and can help with ideas and suggestions based on our years of experience. Your project will be done on time, be a great quality, and help you to build your brand. Unlike our competitors, we make almost all of our products in-house in our 10,000 square foot facility, we can control the production timeline and quality.
Better Ideas + Better Products = Perfect Impressions.
Your sign is no longer a few words thrown together to sell your product, in today's market, a sign needs to be a work of art that is used to develop your company's brand identity. We can create custom designed wall murals for upscale restaurants or business cards that will make you stand out in a crowd. We pride ourselves on our belief that every project we take on is a work of art in its own right, and each finished product should be an attention-grabbing masterpiece. If you are ready to build your brand, we are here to help.
If you need quality retail signage, car decals and vehicle wraps, business cards and mailers, retail graphics and more in Farmington Hills, Novi, Southfield, area call Perfect Impressions at 800-974-4699 today.