Owners of B2B companies in Royal Oak, Michigan know that nothing equals the engagement and sales opportunities at trade shows. For the trade show banners, displays, and other promotional materials to get your business noticed, count on the branding experts at Perfect Impressions Graphic Solutions.
Trade Show Banners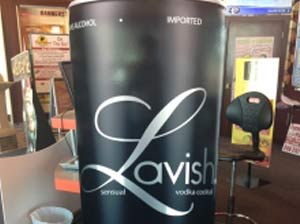 Trade shows can be the answer to reaching your customer base and making an impact. No matter how much we've all come to rely on our business websites, there's nothing quite like that face-to-face meeting to close the deal.
But when your trade show booth is one among hundreds in the convention hall, trade shows can also pose some problems. How can your business get noticed amid all the sights and sounds at a trade show? How can you stand out from the cacophonous background noise, the visual pandemonium?
Perfect Impressions devises custom solutions for Royal Oak businesses. Elegant and attractive, our trade show banners can be hung high on pole displays, suspended from the ceiling, lifted up from a retracting base, or spread across the expanse of your trade show displays.
If you're looking for larger-than-life branding, Perfect Impressions Graphic Solutions can wow your customers with AdMesh banners. Made to wrap trade show displays or even entire buildings, AdMesh banners are hard to miss and even harder to forget.
Trade Show Displays for Royal Oak Companies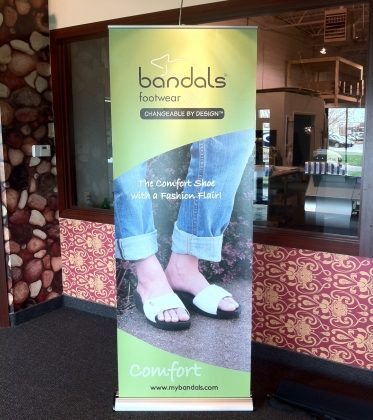 Perfect Impressions Graphic Solutions facilitates the trade show circuit for Royal Oak salespeople with trade show displays that travel well and are easy to set up. Conveniently portable, our trade show displays are also versatile. Stable, lightweight truss systems support trade show displays that can both mount your banners and show off your products.
Perfect Impressions' trade show displays can be quickly taken down and packed up for the next show. Compact when disassembled, they won't take up too much storage space back home in Royal Oak.
Just twenty minutes' drive from both Troy and downtown Detroit, Royal Oak is ideally situated for vendors who want to attend the hottest expos, conventions, and trade shows. But you don't have to travel from Royal Oak for show biz connections. Bruce Campbell and the Raimi brothers of Evil Dead fame were born in Royal Oak. Actress Kristen Bell, best known as TV's Veronica Mars, went to high school in Royal Oak. Olympic ice dancers Meryl Davis and Charlie White are Royal Oak natives, and the Eagles' Glenn Frey grew up here.
To bring a little glamor and glitz to your company's trade show displays and banners, come to the talented designers and technicians at Perfect Impressions. Whether you want rock-'n'-roll excitement or a bit of Hollywood magic, the team at Perfect Impressions has the knowledge and experience to produce the best trade show banners and displays for your business. We'll even supply the business cards, brochures, and other printed marketing materials for your trade show booth visitors. Give us a call at 800.974.4699, and we'll help you become the star of any trade show you attend.