Promotional and protective, car wraps from Perfect Impressions Graphic Solutions are the mobile advertising solution to move your Royal Oak business forward.
Vehicle Wraps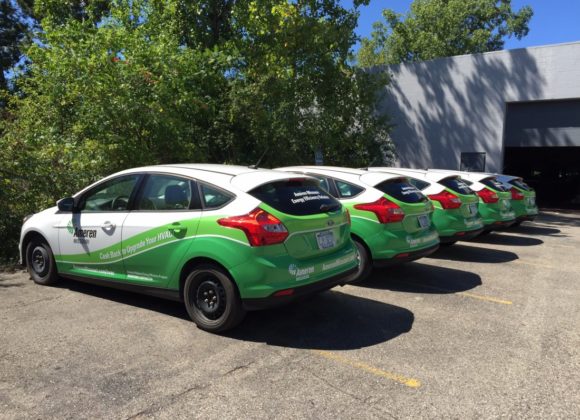 For a special Royal Oak business like yours, why settle for the same old plain vinyl lettering and standard paint colors on your company cars? Your business's trucks, vans, and sedans deserve no less than specially designed vehicle wraps from Perfect Impressions Graphics Solutions.
With our industrial-grade printers and heated facility for the flawless application of car wraps, Perfect Impressions can bedeck your business's fleet. Imagine advertising your goods and services up and down Woodward Avenue or Rochester Road as your company cars roll by. With crisp, photorealistic images and polished lettering, your vehicle wraps can capture your future customers' attention throughout Royal Oak.
Car Wraps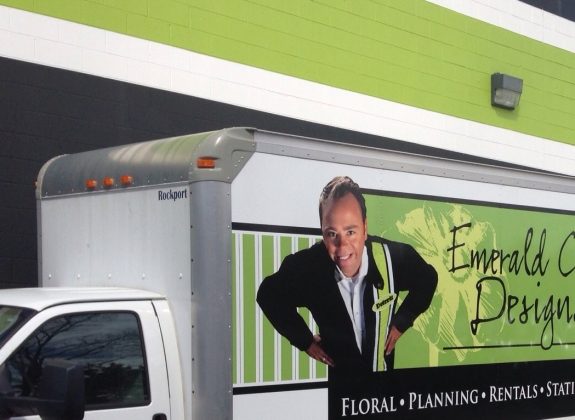 Properly applied car wraps, like the ones from Perfect Impressions, are an investment in your Royal Oak company. They provide advertising that can be easily changed with your seasons and sales—and they also protect the finish of your company's vehicles.
Leave behind buffing and waxing with durable car wraps from Perfect Impressions. A quick wash with plain soap and water will leave your corporate vehicles glistening and ready to take your company's show back on the road.
At the crossroads of the Reuther Freeway and Stephenson Highway, Royal Oak is a town that's always moving forward. 18th century French-Canadian culture yielded to British control after the Seven Years' War. Lewis Cass, the second American governor of the Michigan Territory, named the growing village after King Charles II's arboreal shelter in England's Boscobel Wood.
Royal Oak later became a suburb of metro Detroit, as the Motor City grew with the auto industry. While the city's commerce went the way of shopping malls and big-box stores for a time, Royal Oak is enjoying a renaissance of its downtown area. In the neighborhood flanked by Main Street and Washington Avenue, patisseries, art galleries, gastropubs, and entertainment venues like the Royal Oak Music Theatre bring in the crowds.
To crowd out the competition and draw customers to your business, consider car wraps from Perfect Impressions Graphic Solutions. Call 800.974.4699 to make an appointment with our dynamic design team. And don't forget our other branding and advertising products, like business signs, trade show banners and displays, business cards, posters, and brochures!