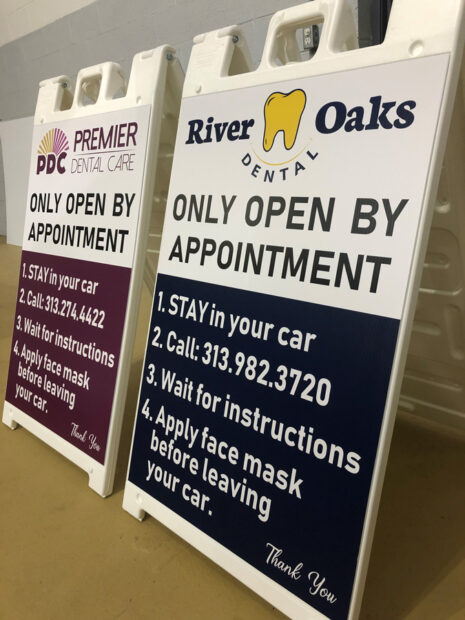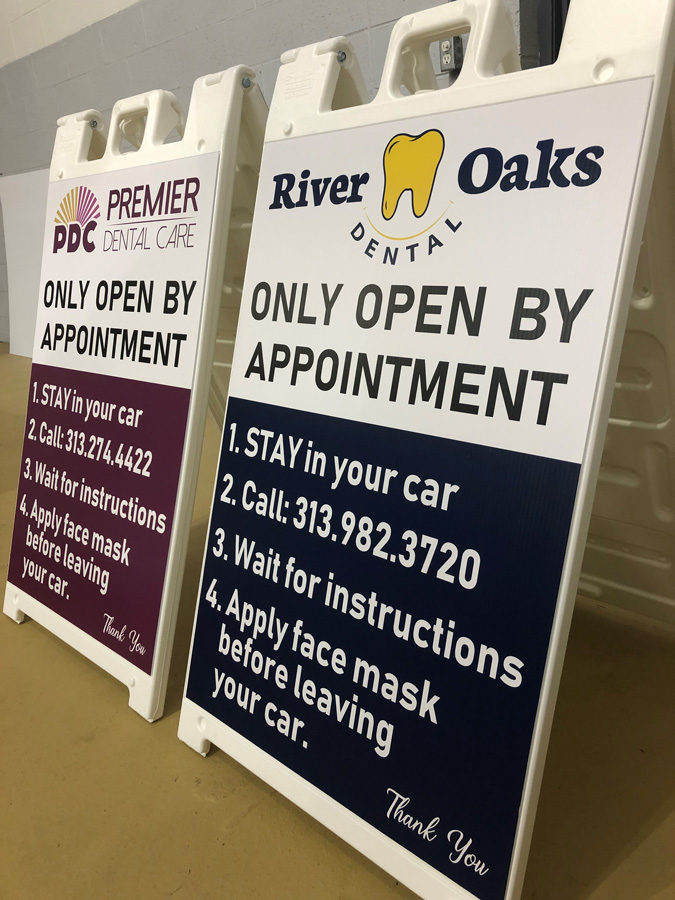 Social distancing rules and regulations have been implemented to help individuals stay protected during the Coronavirus outbreak. Maintaining a healthy 6-feet apart from other individuals can prevent the spread of coronavirus and keep you and your loved ones safe. However, social distancing has posed a unique issue for businesses that rely on face-to-face transactions.
At Perfect Impressions, we help you accommodate social distancing rules and regulations that change how you do business. With a range of social distancing signs to bring awareness of social distancing regulations, we help keep your liability protected and protect those who come in contact with your business Serving Canton, Novi, Royal Oak MI, and surrounding areas, we help you design and install social distancing signs that make a statement.
Social Distancing Signs
When it comes down to it, social distancing can save lives. Staying a healthy distance apart can not only keep you protected but prevent the spread of the Coronavirus altogether. Smart Michigan businesses are creating social distancing awareness through social distancing signs and graphics.
Social distancing signs can be created in a range of styles and colors to promote healthy social distancing and Market your brand. There are a few common social distancing signs that businesses in Michigan utilize for their companies.
Custom Signs for Social Distancing Notices
The most complicated aspect of creating custom signage is creating a design. Your custom sign should be a unique piece of art even if it's only to bring awareness to social distancing. If you're not a graphic designer, don't worry! Our team of skilled designers helps you make your vision a reality with attractive social distancing sign designs that are distinct and affordable. Working with businesses and Northville, Plymouth MI, Novi, and the surrounding areas it's our pleasure to provide our expertise when it comes to designing and installing social distancing signs for your Michigan business.