At Perfect Impressions, we offer a range of custom signage and custom tent solutions to businesses looking to stay competitive during the COVID-19 pandemic. Serving businesses in Northville, Royal Oak, Plymouth MI, and areas close by, it's our goal to help you promote safe and healthy business transactions that abide by social distancing regulations to prevent the spread of Coronavirus. Not only do we assist you in creating custom tents that provide shelter for your employees and patrons, we know the power of marketing your brand by utilizing custom tent signage.
Custom Tents For Businesses and Medical Services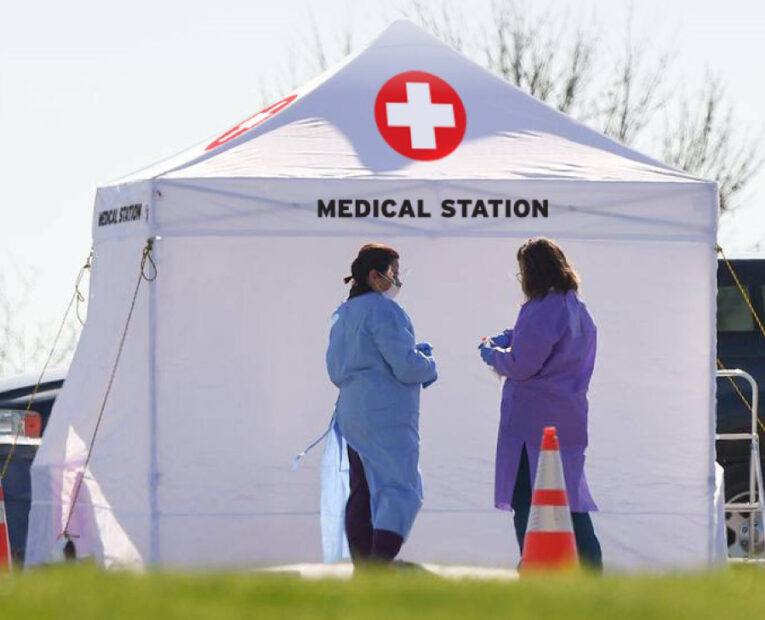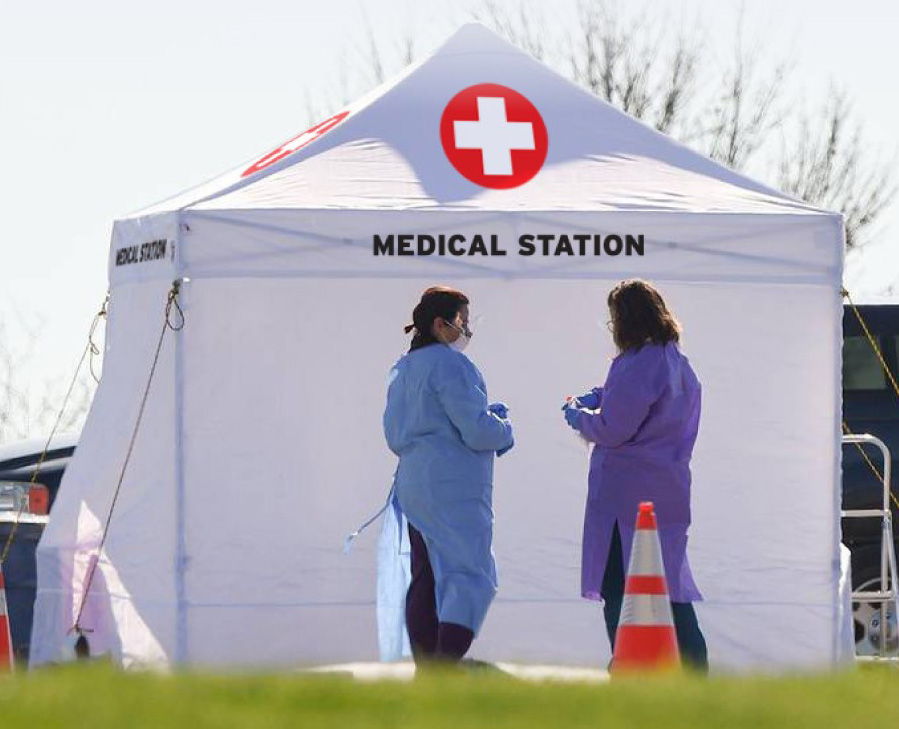 Social distancing has not only changed the way that we shop but the way we do business altogether. With customers lined up outside of stores and other businesses waiting for entrance, custom tents can provide practical shelter from the elements. Whether it's a sunny day or pouring down rain, custom tents can keep your clients protected and increase customer satisfaction by going the extra mile in providing your clients a comfortable waiting area before entering your store, restaurant, or office. In fact, you can stay competitive with other businesses in the area by offering this simple benefit that goes a long way. If you're looking to keep your customers happy during these challenging times, custom tents are an affordable way to do so!
We help you find the right custom tents and pop up tents for your business by offering a range of different tent styles, colors, and materials. Are you looking for a custom tent that makes a statement? Our design team gets to know you personally to gauge your specific wants, desires, and needs to assist you in creating a custom tent that will outlast the elements and keep your clients satisfied.
Customized Tents with Your Branding
Curbside custom tents have become a popular option for businesses looking to sell their products and services during the Coronavirus pandemic. Customized curbside tents not only show the public that you're open for business but promote your brand in a powerful way. Not only do custom tents help customers locate your curbside pickup service, they make navigating business transactions easy for customers with easy, no-contact pick-up.
For over 30 years we've been helping businesses in Canton MI, Northville, Novi MI, Royal Oak, Plymouth MI, and the surrounding areas bring awareness to their brand and market their products through practical and attractive custom signage. From custom tents with large logos to banners that let clients know your work hours, signage has helped businesses and clients stay connected during the COIVD-19 pandemic.