Business owners in Livonia, Michigan rely on the car wraps experts at Perfect Impressions Graphic Solutions for their vehicle branding needs.
Car Wraps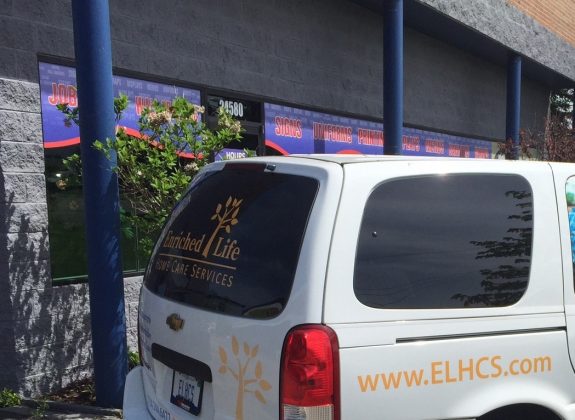 Few forms of vehicle-based advertisement have the flexibility of car wraps. The graphic design team at Perfect Impressions will work with you to develop a design that seamlessly matches your vision. Then, just as seamlessly, the Perfect Impressions crew will apply the custom car wraps to your vehicles in our heated garage.
When it comes to branding your company's fleet of vehicles, car wraps from Perfect Impressions have several advantages over traditional paint or vinyl lettering. Vehicle wraps from Perfect Impressions are created on industrial printers. These specialized machines are calibrated to produce car wraps with the exact color and image specifications you need for your company's vehicles.
Car wraps can also be switched out more easily than paint, so you can quickly roll out a new advertising campaign. In addition, vehicle wraps create a protective vinyl barrier, preventing pebbles and other small road debris from marring the finish of your vehicles.
Vehicle Wraps Advertisement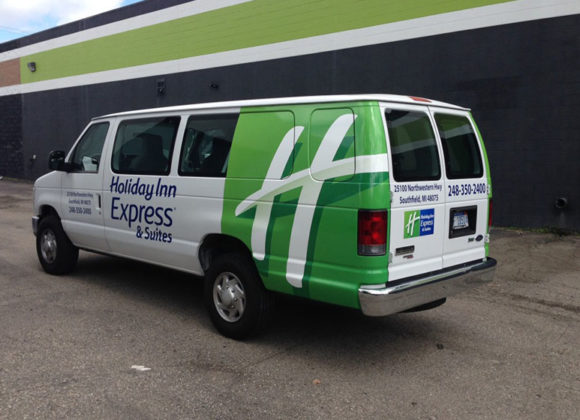 Mobile advertisements are everywhere these days, even on our smartphones. However, few mobile advertisements have the visual impact of vehicle wraps. Your company cars, decked out in colorful vehicle wraps from Perfect Impressions, have the power to reach hundreds of potential customers as they're cruising down the Jeffries Freeway. Even when one of your company trucks is parked at Livonia Plaza on a service call, dozens of shoppers will spot the vivid vehicle wrap from Perfect Impressions.
Just ten miles due north of Livonia in Farmington Hills, the dedicated team at Perfect Impressions is pleased to offer our vehicle wraps and other branding products to our close neighbors in Livonia, Michigan. Livonia is one of several American towns bearing this name, which had originally traveled over in the early 19th century with settlers from the Baltic Sea. Before the coming of the Europeans, the Potowatami people had called this wooded area home.
Livonia Township, as officially recognized in 1835, had been transformed from forest into farmland. The settlers grew fruit trees and raised dairy cattle.
General Motors first brought industrialization to Livonia in 1948, establishing a factory to build automatic transmissions for its vehicles. Not long after, automotive pioneer Ford followed with a parts depot. As part of the greater Detroit metro area, Livonia grew considerably with the suburban sprawl of the '50s and '60s. Today, Livonia has swelled to a population of about 100,000 people.
Despite its growth, Livonia retains its small-town feel with traditions like the Pumpkin Fest, Hot Rod Show, and Farmer's Market at historic Wilson Barn. Every fourth week in June, Ford Field hosts Livonia Spree. During six days of celebration, Livonia Spree commemorates the town's anniversary with carnival rides, a petting zoo, free concerts, and tasty treats.
To treat your business to the best car wraps in Livonia and beyond, call Perfect Impressions Graphic Solutions at 800.974.4699.