Sign Company and Banners
We are Perfect Impressions, your one-stop-shop for all your signs, sign installation, and banners in Ann Arbor. We work from start to finish to get your signs and banners done without the hassle of going from company to company. Let us do all the work so you can concentrate on your business.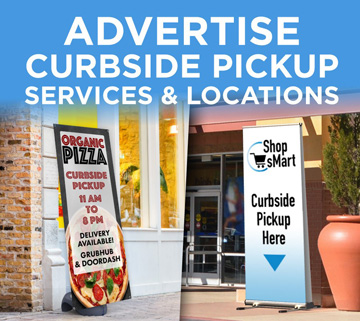 Sign Installation
You may not realize how much goes into the production of one sign. Even more frustrating is how many companies will say they do signs but when it comes to the final step of sign installation, you're left to find another sign company.
Here are all the steps that go into a making a sign from start to finish:
Working with local municipalities or business regulations
Design of sign with consideration of different materials
Fabrication of sign to withstand environmental conditions
Sign Installation including electrical work, drilling, and hanging
On-going repair for burned-out letters and more.
And those are the simplified steps. Each project is different. Some Ann Arbor businesses only need two colors while other companies may want bright, rich colors to either adhere to brand guidelines or to stand out for a great first impression. And, if your sign was made by another company, we can finish the final steps of your sign installation. We find some Ann Arbor companies may get their signs made by another company or get them sent by a corporate location. Sign installation is something we are happy to do for our Ann Arbor neighbors. The same goes for if your sign was designed by another firm and now you are just looking for a sign company to make your sign and complete the sign installation.
Banners from Sign Company
Many Ann Arbor companies come to us for all types of banners. Some companies are looking for banners as a quick way to grab customers' attention. Other companies may be looking for a more permanent banner that can withstand environmental conditions. Banners that can withstand cold Ann Arbor winters and then full sun need to be made from right material. Trust our experience of making banners and signs since 1989 that last through whatever Ann Arbor weather can throw at them.
Signs in Ann Arbor, MI
Ann Arbor the county seat of Washtenaw Country and has a population estimated to be 120,000. Like most cities within the suburbs of the Detroit area, the city had a boom in the 50's and 60's as the rise in automobiles increased access to a suburban lifestyle. However, also like most suburbs of Detroit, the city faced a decline in the following decades. Now the city is experiencing slight growth as several high-tech companies have been drawn to the area due to the University of Michigan's research and development infrastructure.