Banners are widely used to draw attention to a business or an event. They are immediately noticeable due to their length or color, which draws the eye. A banner can be used to distinguish a business from the rest of the crowd in a crowded place. Large banners are frequently employed as part of an announcement's equipment. Since 1989, Perfect Impressions has built a reputation on our core values of honesty, dependability, and excellence. We have the experience you require – rather than focusing on symptoms and symptoms specific to one or more sectors, we've had the opportunity to fully comprehend all unique industries and their specific requirements. We handle the entire project's coordination from start to finish, ensuring a clean system and expertly engineered and crafted product.
Let us look at the benefits of banners: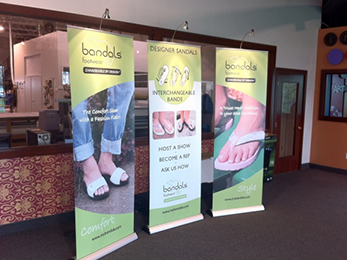 It's a Low-Cost Option
The higher the quality of the marketing and advertising medium, the higher the production cost. While several sorts of marketing and advertising might keep lower back small groups along with yours, banners remain one of the most cost-effective methods available.
It Has a Specific Purpose
Regardless of where you display your banner, you have a better chance of attracting potential customers who are interested in learning more about your company. This is true regardless of whether it is exhibited at a sponsored event or outside your business location.
It can be used again and again
If you're the type of small business that enjoys sponsoring local events for extra publicity, your banner could come in handy. This is especially useful if you plan on attending several social gatherings or trade shows that promote your products or services.
We can assist you if you require excellent advertisement banners. We create fantastic banners, signage, and other printable marketing materials. So, give us a call at 800-974-4699 if you are from Detroit, Livonia, Ann Arbor, Farmington Hills, Birmingham, MI, and Canton, MI areas.