Do you want to take your brand to newer heights of success? Have you just started with your business and want to make more and more people aware about your brand? Well, it is essential that you make sure your products and services are well advertised. One of the right ways to go about it is invest in quality signage solutions. You should choose to advert about your brand on the banners and then install it in different parts of the society. People will notice it everywhere and then come to you. We, at Perfect Impressions, can help. We are an experienced and reputed company which can offer you high-quality banners at affordable rates. We are known for our state of the art technology and durable materials which has enabled us to provide various kinds of signage solutions. With our superior quality and innovative products, we have created a solid customer base in areas like Ann Arbor, Canton MI, Detroit, Plymouth MI, Royal Oak, and Troy MI.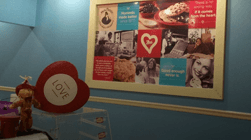 Here, we have put together a few common queries that you might have about installing banners for your brand promotions. Take a look. 
What should one write on the banners for effective branding?
You have to make sure that your target audience gets the required information about your products and services. So, you should mention a few details in brief about the product or service you are offering. But at the same time, make sure the write-up is catchy and appealing for luring your clients or customers.
How to lure them to the store or office?
If you want to increase your sales directly from this advert, you must also mention a call-to-action in the banner. Mention if you want the customers to call you at a certain number or visit your office or store. You have to give a direction to your customers.
If you have further queries or want to pick us for your banner requirements, then contact us now.