The one item that companies and individuals often use to serve more than one purpose for advertising themselves is banners. These items advertise the business, attract potential customers, and make the environment more colorful. We, Perfect Impressions Graphic Solutions, offer to bring you a wide range of displays and signs to choose from. Our business aims to add color and innovation to the images of companies that would otherwise not seem attractive to the common man. We try to understand the nature of the business of our customers before coming up with a plan to assist them. This dedication of our employees and their intelligent way of handling everything for our customers has made us one of the most trusted firms operating in and around the areas of Detroit, Ann Arbor, Farmington Hills, Livonia, Royal Oak, and Troy MI.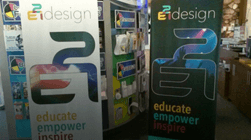 Here, we have put together 3 vital events or occasions where large-scale signs and displays are used. Take a look. 
Whether the event is the annual sports meet of the local high school or a prestigious local marathon, the need for big signs and displays to draw spectators to the stands is extremely useful to go. It shows the spirit of the event and helps promote it.
If there is a circus or a fair in town, it is a huge sign on the site that informs people of the events. The more colorful and attractive the signs, the more revelers and merry-makers they attract. This is good for the businesses that set up stalls and stands of these events.
In the case of places that host career fairs or roadshows, it is absolutely essential for the displays to tell people exactly what is happening. The same is true for events like book launches, movie releases, and music releases.
So, if you are the host of any of the above then you should get in touch with us for our innovative and eye-catching displays.