Are you thinking of opting for trying out mobile marketing for your products or services? Mobile marketing method involves traveling from one place to another. For this, all you need is a vehicle signage and your business fleet. Just wrap your business automobiles in suitable signage and make sure more and more areas become aware of your existence. We, at Perfect Impressions, can provide you with high-quality vehicle wraps to help you achieve this kind of a marketing plan. We are an experienced and reputed company offering high-quality marketing materials and signs that includes business cards, mailers, menu cards, banners, and vehicle wraps. We are known for our remarkable quality and highly affordable prices. So, if you are thinking of ordering for these car wraps to further boost the brand identity of your business in areas like Ann Arbor, Detroit, Livonia, Northville, Plymouth MI, or Royal Oak, then you can rely on us.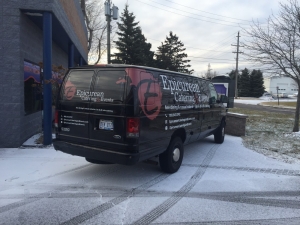 Here, we have put together some of the most vital things to remember when you are using vehicle wraps for marketing. Take a look.
Don't Forget Font Type & Size
You should make sure that the vehicle wrap on your business fleet is legible for the target audience. That is why it is essential that you choose the right font type and the correct font size for the message you want to convey through this advert. Make sure it is a simple yet impactful font and in the right size because your target audience will not get much time to read it.
Choose the Right Color Scheme
Picking the wrong color scheme can totally ruin the look and feel of the advert because it will overpower the message and the images you have on the wrap. So, make sure it is a suitable color scheme that creates a great design in entirety.
So, if you think we can create the perfect vehicle wraps for you, contact us today.