Are you thinking of sprucing up the look of your old automobile? Have you thought of doing so with the help of car wraps that are available in customized forms? We, at Perfect Impressions Graphic Solutions, bring to you such customized products for a radical change in the look of your automobile. With us, you do not have to worry about quality as we make it a point to make no compromises on the quality of the product. We are one of the very few firms in the market that provides such high-quality items are such low prices. Our employees are always ready to help you select the item that will best suit the needs of your vehicle. This has made us the go-to firm in and around the areas of Detroit, Livonia, Ann Arbor, Canton MI, Northville Township, and Troy MI.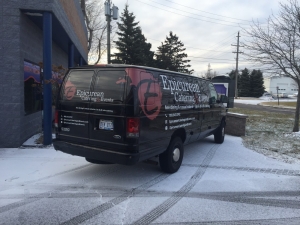 Here, we have made a list of 3 vital uses that external covers can be put to in the case of vehicles of different types. Take a look. 
Protection for the Vehicle
Whether you have to drive under the harsh rays of the sun or the petulant drops of heavy rains, a covering for the vehicle is always a desirable option. You can protect it at a very low cost and can make significant savings in the future.
If you are the owner of a business then you can easily use your commercial vehicle for its promotion by using a cover that describes or advertises it. It is an easy and innovative way to endorse your company and prevent advertisement costs at the same time.
If you are looking for an inexpensive way to change the appearance of your vehicle without the use of harsh chemicals then going for colorful or themed covers is the way to go.
So, if you are thinking of making a purchase of this sort for your automobile then give us a call at 800-974-4699 for our excellent quality products immediately.