In today's competitive world, it is very important that you take the help of effective traditional advertisement tools to bolster your business margins. If you want more footfall, then you should use eye-catching and attractive signs and banners. One of the most amazing things that you can use is floor graphics for your business. It is a great way to grab customer attention. You can use creative ways for reaching out your message to the customers. If you hire Perfect Impressions, we will help you design unique floor graphics that will boost your business in more ways than one. This solution would surely take your business advertising to the next level. If you're still not sure of hiring such services in and around Novi, MI, Plymouth, MI, Royal Oak, Canton, MI, Northville, then read the rest of this blog.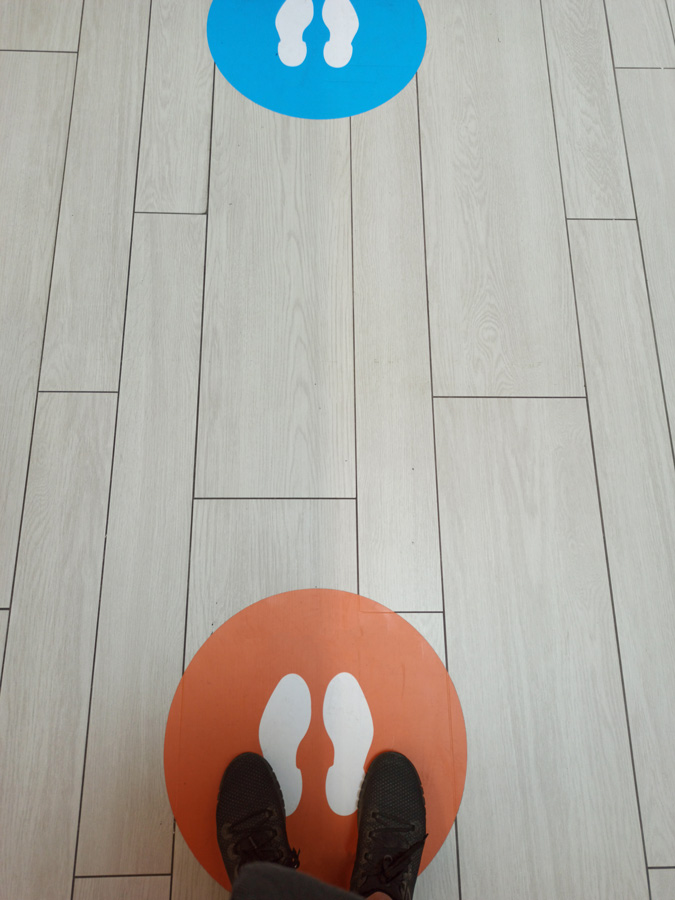 Effective in grabbing attention: One of the primary benefits of using floor graphics for your business is that you can use space to make sure that your message is coming across. It is a great way to attract customer attention. A product sign always attracts customers and if used rightly, it would leave you with meatier profits. Bright and bold floor graphics will surely catch their attention. Make sure that use them in the right places such as stairways, checkout lines, entrances, lobbies, etc.
Strong message: Secondly, floor graphics can be made creative with easy-going messages, optical illusions, wayfinding science, etc. It is rather a cheaper version of other expensive means of advertisement. We provide a wide range of floor graphics so make sure that you talk to one of our professionals before making a decision. Floor signage is a great way to direct customers to the store too.
Promotion of your brand: Floor graphics successfully helps in promoting your brand. If you want to create a buzz in the market, then use floor advertising. It is a great way to create customer relationships as well. Floor graphics effectively share information with the onlookers. It is an inexpensive and versatile advertising solution. So now that you know it all, what are you waiting for?
Kindly get in touch with us so that we can help you design innovative floor graphics.