As a business owner, one thing that sets you clearly apart from your competitors is the brand image of your business. With the help of interesting and catchy signs, you can establish a brand image that portrays the focus of your business. However, with a number of sign companies out there, it can be hard to choose one which will understand your business needs. A good sign company will ensure that your goals are met at the most affordable rates.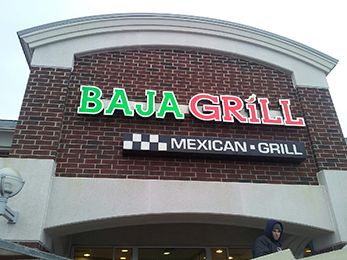 At Perfect Impressions Graphic Solutions, we have been offering our clients with exceptional designs and quality service ever since 1989. We will work with you from the design phase to the manufacturing phase so that you don't have to coordinate with multiple companies to make your sign. Our team is dedicated to making the perfect first impression to develop your brand identity with our customized signs. We provide our services to Detroit, Troy MI, Farmington Hills MI, Ann Arbor, Royal Oak, Plymouth MI, and neighboring areas. If you are from any of these areas, contact us today.
Here are some things you should consider while choosing a sign company:
Look up their previous work
One of the first things you can do before deciding to move forward with a sign company is to look at all the works they have done in the past. They may be a new or old company, but if the work they do is to your liking, then you can depend on them to get your sign right.
Some sign companies may provide just design services. Others may provide only manufacturing services. If you already have a designer, then you can go ahead and manufacture it right away. However, if you don't, then it is a good idea to go for a company that provides both to ensure a smooth workflow.
So, if you are interested in our services, contact us today.