6 reasons in which a sign company can help you
A sign company can offer a range of services that can be highly beneficial for individuals and businesses alike. Perfect Impressions is a leading sign company in Detroit, Farmington Hills, MI, Livonia, Ann Arbor, Royal Oak, Birmingham, MI and surrounding regions.
Here are six reasons how a sign company can help you: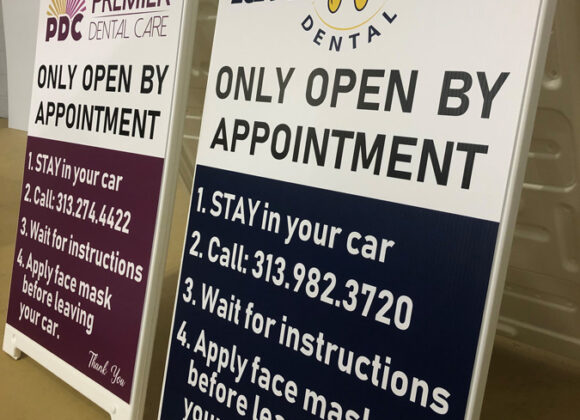 Brand Visibility and Recognition: Signage is a powerful tool for enhancing brand visibility. A professional sign company can design and create custom signs that effectively communicate your brand's identity, message, and values. Eye-catching signs can help your business stand out and be easily recognizable, contributing to improved brand recognition.
Effective Advertising: Signs serve as a form of advertising that works 24/7. Whether it's a storefront sign, vehicle wrap, or outdoor banner, a sign company can create attention-grabbing visuals that attract potential customers and convey your key marketing messages.
Increased Foot Traffic: Well-designed and strategically placed signs can drive foot traffic to your physical location. An attractive storefront sign can pique curiosity and encourage people to enter your establishment, ultimately boosting your chances of making sales.
Information Dissemination: Signs are not just about branding and advertising; they can also serve as informative tools. A sign company can create signs that provide important information about your business, such as operating hours, contact details, product/service offerings, and more.
Professionalism and Credibility: High-quality signage showcases professionalism and credibility. When potential customers see well-crafted signs, they're more likely to trust your business and perceive it as established and reliable.
Customization for Different Needs: Sign companies offer a wide range of sign types, sizes, and materials, allowing you to tailor your signage to different needs. Whether you need indoor signs for your office, directional signs for an event, or large outdoor signs for a promotional campaign, a sign company can create custom solutions to meet your specific requirements.
Remember, the effectiveness of your signage depends on factors such as design, placement, and quality. Working with a reputable sign company ensures that these aspects are taken care of, helping you reap the full benefits of professional signage. Please call us without any hesitation.