Are you planning to start a business for which you will require effective marketing strategies? Without proper marketing, no business can stand on its feet these days because of the fierce competition around us. But you have to also consider the budget whenever you are making these marketing plans. One of the most effective strategies that works for your budget as well as your products and services is signage. There are various kinds of signage solutions but you can use to market your brand. But first you must look for the right sign company. We, at Perfect Impressions, can be the right choice for you. We are an established reliable company which has been in this field for more than 30 years now. We can provide you with a wide range of science solutions, right from banners, vehicle wraps, trade show displays, and a frame signs to even menu cards, business cards, and so on. So, if you are from Detroit, Troy, MI, Ann Arbor, Royal Oak, Plymouth, MI, or Farmington Hills, MI, then you can opt for us.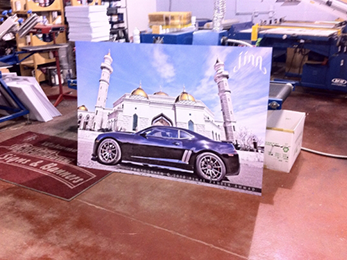 Here, we have put together a few things to lookout for while choosing the right sign company. Take a look.
One of the first and foremost things that you need to look out for any or sign company is the product quality they are offering. You should understand that the brand reputation will depend on the kind of signage you are using to market it. That is why it is important to always invest in good quality sign solutions.
The next thing that you should know is that the company you are hiring should have a good reputation in the market. You must go to the client reviews and feedback to understand the sort of standing they have. This will help you make a more reliable choice and you will have a better idea about the products and services they are offering.
So, if you are interested in choosing us, contact us today.