Have you just started out with your business? Then you must be looking for exciting ways to advertise your brand. Signs, in this regard, can play a major role. A gorgeous sign can turn up your sales by a significant margin. However, when you select a sign company, make sure that they know what they are doing. Their skills and qualifications will count for a lot when designing a sign for your company. If you are looking for an established sign company, then you can depend on our stellar services at Perfect Impressions. We can handle any project- right from coming up with innovative ideas to its completion. We make the effort to understand your business while designing a sign for you. If you cannot fully express your vision, there is absolutely no need to worry! Our team will help you find the perfect design and make it a reality by using the latest technology in the industry. So, if you want such services in places such as Ann Arbor, Detroit, Farmington Hills MI, Livonia, Plymouth MI, Troy MI, etc. then look no further.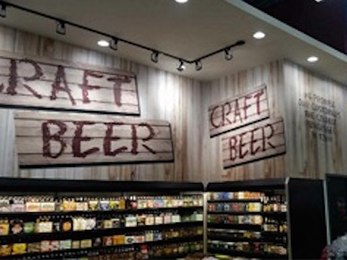 Here are two things that a sign company must have. Have a look. 
A sign company should have a team of experts who can fulfill all your graphic demands. For example, if you don't have a logo yet, then the design artist should be able to create it for you. Also, your sign should convey something about your brand and communicate with customers. This needs to be effectively handled by them.
Legal Construction Permits
Like any other kind of construction, signs also require a few permits. Some signs even need electrification. Signage companies need to acquire these legal permits on your behalf. For this, your sign company needs to provide solid plans to the appropriate organization and local bodies so that they can install the signs without any hassle.
Wish to know more about signs? Then call us right now!