A company that uses signboards and directions to its office is always easier to find. This also makes it more popular and welcoming. The services of a sign company will help you achieve this level of customer-orientation. These companies are always helpful in selecting signboards for your business. At Perfect Impressions, we offer you the best at attractive prices. We offer our services in Ann Arbor, Birmingham, Canton, Northville, Novi, Troy and the nearby areas. Our experience in the field and dedication has made us the most relied upon company for signs creation, servicing and repairs. Our topmost priority is on quality. We believe it to be our duty to put forth your message to your customers, via our signs and displays.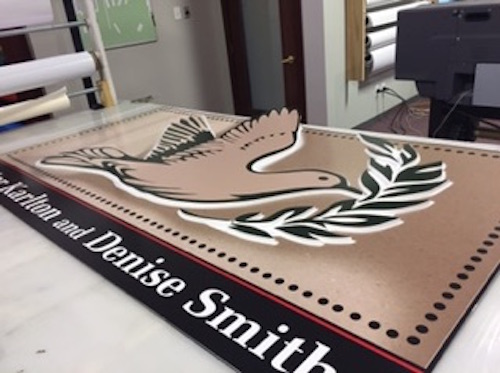 We have made listed a few points to keep in mind when selecting signs for your business. Have a look.
Visibility from a Distance
The quintessential purpose of a signboard or a display is to direct your customers to you. To do this the most important quality that your sign should have is visibility and clarity. It should be visible from a distance, should be legible at night and in foggy weather conditions. This can be achieved by using a certain mix of colors and lights which a sign company can easily assist you with.
The display sign you choose must be unique to your business. It should convey to your current and prospective customer alike the business that you are running. This can be done not just with a display sign of words but also of specific logos. This will not only help to convey your message but will also make it more innovative and impressive.
So if you want your advertisements to be the best that a reasonable budget can buy, call us at 800.974.4699.