Are you worried about your business promotions? Nowadays, you have so much competition that you need to be always alert. It is not just how innovatively you market your products and services but it also comes down to the budget. You need to opt for ideas which are cost-effective. One of the smartest solutions that meets to budget as well as needs is signage. Signs can be used in multiple ways to spread word about your business. We, at Perfect Impressions, Inc., can be the right choice for you. We are an experienced and established company that offers a wide range of signage solutions for all kinds of businesses. Right from trade show displays, vehicle wraps, to banners, we have various kinds of signs to help. We also offer sign installation and are known for our efficient and dedicated services. So, if you are from areas like Ann Arbor, Farmington Hills, Detroit, Troy MI, Royal Oak, or Novi, then you can opt for us.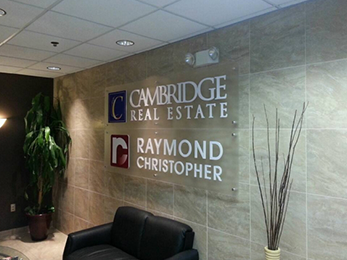 Here, we have put together a few reasons why you should hire a professional for sign installation. Take a look. 
Expert Knowledge
You should make sure that the installation of your signs are done by knowledgeable technicians so that you don't have to get it redone. Amateurs make a lot of mistakes so it is better to hire a professional from the beginning and not take the hassle of getting it done again. In business, time is money so do not waste your time by doing something again and again. 
2. Money-saving 
Getting it installed by your amateurs will leave a lot of mistakes and might even damage the signage. You have to buy the product again and hire a professional again. Such unnecessary expenses can be avoided by opting for a professional.
So, if you think we can install the business signs perfectly for you, then contact us today.