Are you trying to market your business better? Are you working on how to promote your products and services in a way so that it makes your products irresistible? Well, like everything else is evolving, you have to bend your ways a little. You need to make sure that you find a creative method that attracts your target audience easily. And at the same time, you have to make sure that the technique is pocket-friendly because you cannot spend all your business capital on marketing. We, at Perfect Impressions, can be the right choice for you. We have a wide variety of signs options which will help you. Right from monumental signs, LED signs, to banners and wraps, we can provide you with everything. We are known for our quality and low prices. We will be able to not just offer you these signs but also help you with sign installation. So, if you want to stand out from the crowd with our signage in areas such as Ann Arbor, Detroit, Farmington Hills, Novi, Royal Oak, or Troy MI, then you can resort to us without any hesitation.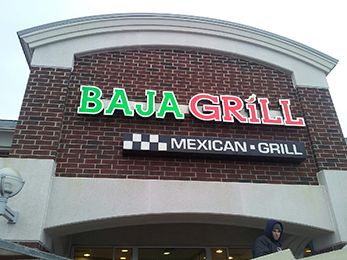 Here, we have put together a few important things to check before installing your business signs. Take a look.
All sorts of signs you choose for your business promotions have a set size. You need to check the size and make sure that it is appropriate for the place where you are planning to use it. For customized orders, you need to check the size first and then place your order. Without the right size, the impact will not be right and the purpose will not be served.
You must remember that the signs have to be durable so that they are not destroyed with regular wear and tear. After all, you are investing your hard-earned money in it. So, you should check the quality and durability of your signage.
After checking these important things, if you think we can be the right choice for you, then contact us today.