Whether you want to attract new customers, advertise a new line of business, or make a grand announcement, outdoor signage is a very good option to do so. Perfect Impressions Graphic Solutions has been offering different types of signs to our clients, whether they're small businesses or large established companies, since 1989. Over the years, we have worked with quite a few big names from the industry and our team uses this experience and knowledge from our past projects in our upcoming jobs. Being a family owned and operated company, we put in a personal touch in our professional approach. Our team works with you get to know your requirements and then comes up with well designed banners to ensure that each sign make a very good first impression. We make sure that the commercial clients of Canton, MI, Novi, MI, Troy, MI, Royal Oak, Ann Arbor, and Detroit are satisfied with our service.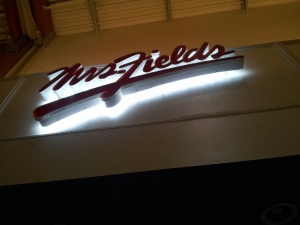 Below we have mentioned 3 common types of signs available with us.  Take a look.  
Channel Letter Signs
These are custom-made exterior signage made out of either metal or plastic letters. Channel letter signs are usually mounted on public and commercial building entrances and are usually eliminated with LED lighting. 
2. Cast Plaques  
These types of signs are created by pouring a molten metal into a mold thus creating the plaque. With a coloured background the text is usually in a raised dimensional format with a border of your choice. Cast Plaques are usually used for memorials, dedication, and trail markers. 
3. Sandblasting  
Generally made of wood, these signs are made by blasting the wood with an abrasive. By doing this the soft part of the material is blown away by the abrasive thus taking the desired shape you want. The 2 common types of Woods used here are Western Red Cedar and Redwood.
So, if you want any other detail on our different types of signs, you can give us a call on 800.974.4699.