Creative Signs for Royal Oak Businesses
When you are a business owner, it is important to have a creative sign that not only names your business but communicates what your business is about. If you aren't sure what type of sign you need or how to word it, our team at Perfect Impressions will work with you to create the perfect sign for your Royal Oak business. We understand that signs are the introduction to your business and need to attract attention. During each sign consultation, our designers work with you to create a design that best fits your business and will grab the attention of customers. We can make a variety of signs for your needs. We can create LED signs, retail storefront signs, or general marketing signs for your business in Royal Oak.
Popular Sign & Banner Options in Royal Oak, MI
Channel Letter Signs
Metal Letters
Cast Plaques
ADA Signage
Post & Panel Systems
Sandblasting
CNC Routing
And Much More!
Eye-Catching Signs for Your Business in Royal Oak, Michigan
Develop your company's brand, starting with your business signs. At Perfect Impressions, we believe that each sign we create should grab the attention of those walking or driving by. Every sign produced is a work of art, which will stand out among other businesses on your street. Our family-owned company has been creating quality signs since 1989, for large and small businesses from every field. When you are ready to design, and order a new sign or signage for your business, our creative team will work with you to understand your ideas, or help you with ideas and create them until the final product is complete. Your brand identity should be one that sets you apart from other businesses and that is our goal with every custom-designed sign we create for businesses in Royal Oak.
Royal Oak Sign Options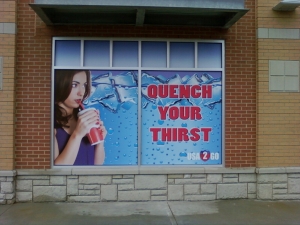 Whether you are interested in channel letter signs, metal letters, cast plaques, or post and panel settings, we can help you design signs for your business. Our team of designers will manage your project from the first idea until your sign is complete and you are happy with the work. When designing your sign, we take your budget into consideration, to provide you with top-quality work that will last for years. Once the design is complete, we also have a professional crew who will install your new sign and make sure it fits your standards. Once your sign is up, we also provide service and maintenance. For more information on signs in Royal Oak, reach out and contact us today.
Royal Oak, MI
The Royal Oak Music Theater is an art deco theater that opened in 1928. Today you can see comedy and music shows, from Louis CK to Adele and Lady Gaga. Located in the downtown area, this theater also has two dining options located inside.