4 benefits of getting attractive trade show displays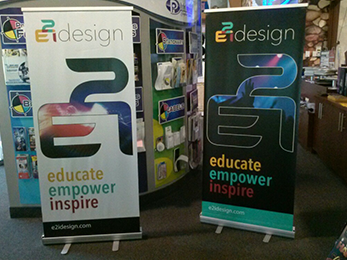 If you want to boost your ROI, then opt for trade show displays. Perfect Impressions provides trade show displays in Detroit, Farmington Hills, Birmingham, MI, Ann Arbor, Novi, Troy, MI.
Increased Brand Visibility: Attractive trade show displays are eye-catching and help your brand stand out among the competition. When your booth looks appealing and professional, it attracts more visitors and captures their attention, increasing your brand's visibility at the event. A well-designed display can create a lasting impression, leading to potential customers remembering your brand even after the trade show ends.
Enhanced Brand Image: Trade show displays that are visually appealing and well-designed reflect positively on your brand's image. A high-quality and attractive display demonstrates professionalism, attention to detail, and a commitment to excellence. This can help build trust and credibility with potential customers, as they perceive your brand as reputable and reliable. A strong brand image can lead to increased customer loyalty and long-term business relationships.
Improved Audience Engagement: An attractive trade show display can effectively engage the audience and encourage them to interact with your booth. By incorporating interactive elements, such as touchscreens, product demonstrations, or interactive games, you can create a memorable and engaging experience for visitors. When attendees are actively involved with your display, they are more likely to spend time learning about your products or services, increasing the chances of converting them into leads or customers.
Higher Return on Investment (ROI): Investing in attractive trade show displays can yield a higher ROI by attracting more visitors and generating more leads. When your booth stands out and draws attention, it increases foot traffic and the number of potential customers who stop by. A visually appealing display can also help your sales team initiate conversations with attendees more easily, leading to more meaningful interactions and potential sales opportunities.
Ultimately, the higher visibility and engagement achieved with an attractive trade show display can result in a greater return on your investment in participating in the event. Please call us without any delay.