Now-a-days, one of the most popular and effective ways to get more business for your firm is by setting up stalls in trade shows and fairs. Because people get a variety of options in the same place which allows them to compare and purchase the best, there is stiff competition amongst the firms setting up stalls. This basically means that your trade show displays, banners and posters have to stand out in a crowd. To help you accomplish this, we at Perfect Impressions, have a wide array of products to choose from. We have at our disposal a 10,000 square foot facility which is the floor for the creation of artistic and eyeball-grabbing displays. Not only do we give priority to your specifications but also help you out with our suggestions and ideas. Our services are the best that people living in and around Ann Arbor, Birmingham, Novi and Troy can put their hands on.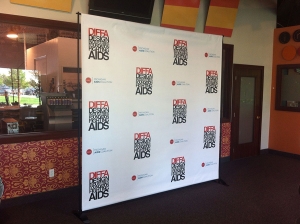 Take a look at 3 ways to draw the attention of your potential clients at a trade show.
The same old and lackluster posters and displays are not the ones that get attention. Make sure that the display designs and posters that you use are not similar to the ones already available in the market.
The use of standees at your stall will ensure that your messages and product displays reach out to a larger crowd. Standees can be used in innovative ways. If you are hiring the services of a firm, make sure they use inventive props.
Eye-catching combination of colors and fonts
The right combination of a color palette and print can make your stall the star of the show. It will define your business and can give customers an idea of your product or message.
Thus if you feel you need our experienced and expert services, visit us at Farmington Hills.