Branding or marketing your business is crucial for every business owner. It is extremely important to promote your products or services so that more and more people become aware of your existence and resort to you for their requirements. But it is quite a challenge to come up with unique business strategies every time. If you truly want to reach out to your masses in an innovative manner, then, you must opt for the vehicle graphics. Just advertise about your business on vehicle wraps and let your office automobiles move around from one place to another, grabbing the attention of the people on the road. We, at Perfect Impressions, can be the right source of vehicle graphics for you. We are an experienced full-service production house known for their banners, trade show displays, car wraps, and so on. So, if you are from areas like Ann Arbor, Birmingham MI, Canton MI, Northville, Novi MI, and Troy MI, you can rely on us.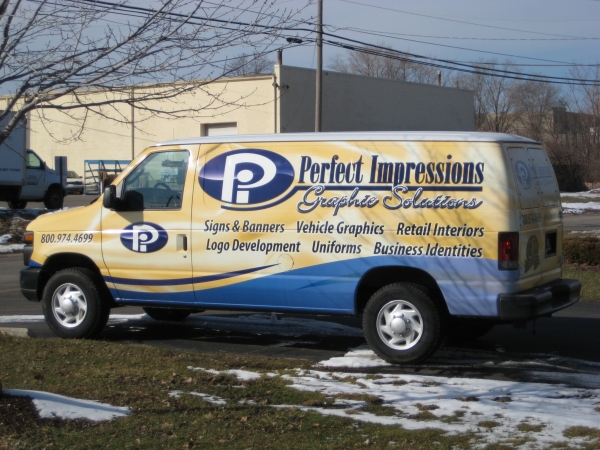 Here, we have put together a few reasons why vehicle graphics have become a popular promotional tool nowadays. Take a look.
Cost-effective
Whenever a business owner plans their marketing strategies, they are always looking for ways to cut down on the budget. Your vehicle graphics can do a wonderful job when it comes to a reasonable budget.
Creative
If you do something that is already been and done before, then your target audience will not take interest in it. Vehicle wraps or graphics are a relatively new concept and all kinds of industries have not yet witnessed such a marketing initiative. So, you can try this out to pique the curiosity of your prospective buyers.
Wide Reach
Other kinds of print-based or audio-visual marketing approach is a little limited in its way but this has a wide reach in terms of its audience. As your vehicle moves from one place to another, you can make more and more people aware of what you are offering.
So, if you want to try out this method of promotion, then quickly get in touch with us.