Do you have a business of your own? Then, you must understand that you need to market your products and services if you want to make a niche presence of your brand in the market. There are various ways you can promote your products and services but you must choose a way that is not only effective but will also be reasonable. What you should do is go for good-quality vehicle wraps. These will allow you to market your products and services over a wider area as the vehicle will move from one place to another and your target audience will be able to know about your brand and its offerings from the vehicle wrap. We, at Perfect Impressions, can be the right solution for you. We are one of the most established and reliable companies which have been in this business since 1989. We are known for our wide range of signage solutions, starting from A-frame signs, banners, and vehicle wraps to even business cards, menu boards, etc., and along with our highly efficient and dedicated professionals who can help you out with all your needs. So, if you are from Detroit, Northville Township, Farmington Hills, Plymouth, MI, Canton, MI, or Ann Arbor, then you can opt for us.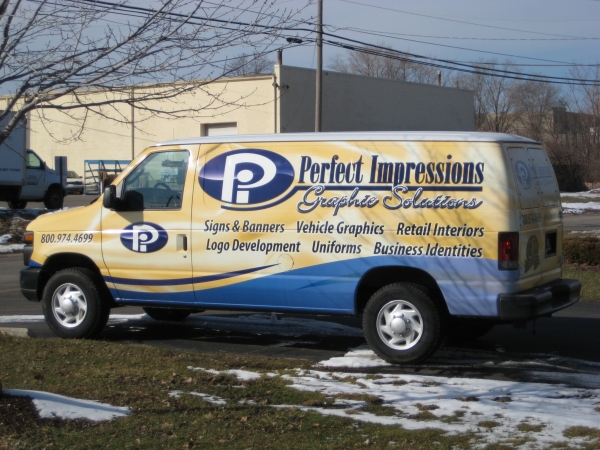 Here, we have put together a few things to check about the vehicle wraps before buying. Take a look.
You need to make sure that the quality of the vehicle wraps is top-notch. If the quality is not up to the mark, then you will have to bear a loss. These wraps will not continue for a long time due to regular wear and tear and will pose a huge loss for your marketing budget.
The next thing we do have to check is the price of the vehicle wraps. You need to make sure that the rates are reasonable for your budget. If required, you can always take the quotes in advance and compare them with others before making a choice.
So, if you are thinking of choosing our vehicle wraps or any other signage solution, contact us today.