Are you thinking of innovative ways to market your products and services? If you want to widen your target audience, you have to reach out in a better manner. If you want to increase your brand awareness, you should use your business fleet. What you can do is use vehicle wraps and write the message that you want to convey to your target audience. Then use these on your business fleet and make them travel to many areas so that more and more people can read your message and get to know about your brand. We, at Perfect Impressions, can be the right solution for you. We are one of the most established and reliable companies which has been in this business for more than 30 years now. We can provide you with all kinds of signage solutions, starting from banners, vehicle wraps, and menu boards to even business cards, channel letter signs, and so on. We are known for our great quality, an amazing variety of products, as well as our dedication and commitment to all our clients. So, if you are based in areas like Detroit, Troy, MI, Canton, MI, Wixom, Northville Township, or Ann Arbor, then you can opt for us.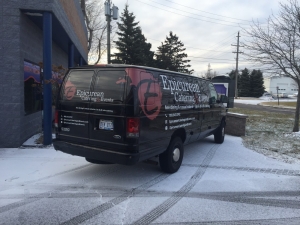 Here, we have put together a few things to check about the vehicle wraps before buying. Take a look.
You have to focus on the quality of the vehicle wraps before buying. Remember that it represents your brand and inferior quality products will reflect your brand poorly. Moreover, you are going to pay a certain amount for it and it should be worth the price.
Next, we come to the price of the vehicle wraps. You need to make sure that the amount is feasible for your budget. Try to take quotes in advance from the company and match it with your budget. You have to make sure you compare these quotes with others and then choose the one that seems most appropriate for you.
So, if you were interested in our signage solutions, contact us now.