Whether you're attending the yearly Livonia Business Expo or taking your products on the road to a trade show in nearby Detroit, Perfect Impressions Graphic Solutions will supply the best trade show displays and banners to represent your company.
Trade Show Banners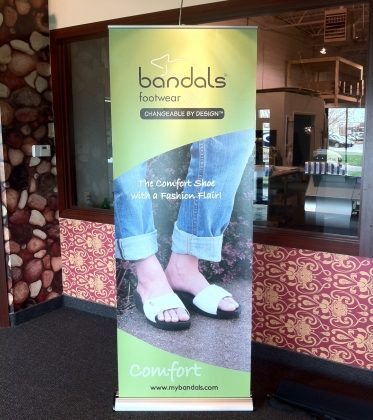 Early birds who show up for the Business Breakfast Roundtable before the opening of the Livonia Business Expo get a sneak peek at the trade show displays. If you've reserved a booth for the Business Expo at Laurel Park Place Mall, make sure you get a great return on your investment: Grab the attention of attendees with trade show banners from Perfect Impressions.
Our bold, colorful trade show banners fly high to proudly display your company name, logo, and products. Perfect Impressions can help you spread your company's message far and wide with banners that stretch across durable truss systems, framing your trade show booth. Take advantage of retractable banner displays to make setting up and striking your banners a snap!
Trade Show Displays in Livonia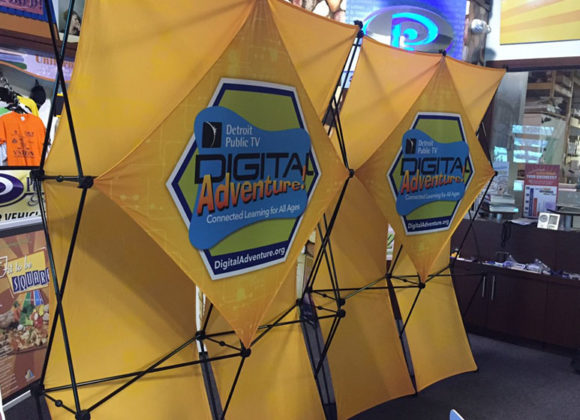 Professional banners from Perfect Impressions are only part of conquering the trade show. The banners draw your potential customers and clients to your display, but you need to hook them with trade show displays that dazzle.
From the Business Expo to the Livonia Home Improvement Show at the Kirksey Recreation Center, trade show displays from Perfect Impressions Graphic Solutions make your company stand out in a crowd. You may be one of several plumbers or landscapers at the Home Improvement Show—but, with Perfect Impressions' custom-designed trade show displays, you could be "the plumber with the giant wrench" or "the landscaper with the grass-covered booth" that everyone's talking about.
When your trade show displays center on a truss system wrapped in colorful, larger-than-life AdMesh banners, no one will ignore your booth. Our banners and trade show displays will bring the traffic right to you. All you need to do is turn on the charm and use your sales expertise to start garnering purchase orders.
Your business might not yet be as well-known as Livonians like four-time Olympian Sheila Taormina, White House senior staffer Cecilia Muñoz, NHL Hall-of-Famer Mike Mordano, or quirky character actress Judy Greer. But with trade show displays and banners from Perfect Impressions, coupled with your tenacity, your business will soon be as recognized as the giant cow head at Wilson's Dairy, the burnished copper domes of Saint Mary's Antiochian Basilica, or the glistening glass cylinder of Livonia's City Hall.
For a free estimate on your trade show displays and banners, as well as information about our business signs and vehicle wraps, call Perfect Impressions now at 800.974.4699.