Do you plan to start your business soon? You have to keep several things in mind before starting with your business. You need to ensure that your products and services are of a high-quality and you have to invest in a state of the art technology to make sure you can have all modern facilities for your employees to get an uninterrupted productivity. But at the same time, you need to think how to reach out to more people. If you do not familiarize your target audience with your brand, your sales will suffer. And since you are starting out, it is not recommended that you spend a lot of money on brand awareness. A smart and cost-effective idea would be to opt for signs to market your business. Look for a reliable sign company first. We, at Perfect Impressions, can be the right choice for you. We can bring you a wide range of signage ideas, starting with banners, menu boards, vehicle wraps, to fold out and mailer printing, business cards, and even outdoor signs. With our quality products and low prices, we have become one of the preferred signage companies in areas like Farmington Hills, MI, Detroit, Ann Arbor, Troy, MI, Livonia, and Royal Oak.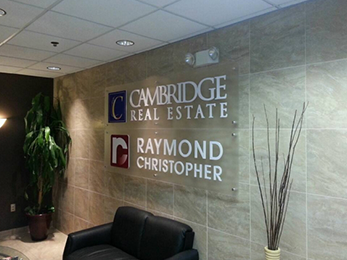 Here, we have put together 2 things to lookout for while choosing a good sign company. Take a look. 
Quality
Remember that your business reputation is attached to every product you are using for promotions. It needs to reflect the quality you are promising in your products or services. And good quality products also last longer, so it will be more sturdy and durable. The sign company must offer high-quality products. 
2. Experience 
Credibility comes from experience. You can trust a company only if you know they have been in this field for long and have been providing a remarkable service to their clients. That is why you must find out the number of years this company has been in the business; the longer it is, the better it will be.
And if you are thinking of choosing us, then contact us now.